Daniel Franzese, star of Mean Girls and Looking, is newly engaged! You go Glen Coco!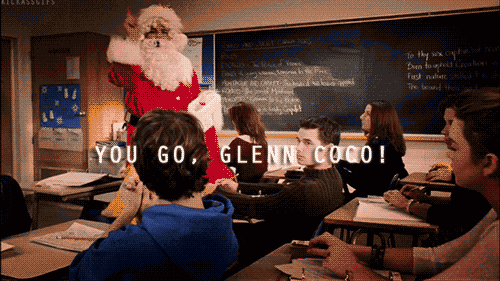 Check out the super sweet and highly caffeinated proposal Franzese orchestrated at the Starbucks where the two men first met. Lucky for fans of the funny actor, and romantics in general, the entire coffee shop proposal was caught on camera. The pair are a perfect match, just like iced coffee and a hot day.
People magazine reported the engagement exclusively. The celebrity magazine noted, "Franzese, known best for his role as Damian in the 2004 movie, recently proposed to his partner Joseph Bradley Phillips… When they arrived at the coffee chain, Franzese slipped the ring to one of the baristas, whom he had spoken to the day before about the proposal plan.
And as the barista called out the pair's coffee orders, she referred to them as "Mr. & Mr. Franzese" – and handed Phillips a different order, saying it was a new drink he should try."
Phillips spotted his custom engagement ring hidden inside his beverage. An emotional Franzese then dropped to one knee and gave a heartfelt proposal to his main squeeze.
"Since I first saw you here, you have opened your heart to me," the star of HBO's Looking stated, "and I vow to God that for the rest of my life to honor and protect that heart if you will be my husband. Will you marry me?"
"Finding my soulmate has made all the years I struggled with myself worth it," the Mean Girls actor told the magazine. "We can't wait to be Mr. & Mr. Franzese."
People reports that Phillips will be taking Franzese's surname when the two wed.
Watch the entire surprise proposal play out in this video:
True love with a side of coffee. We'll have what they're having! Congratulations to the happy couple.