Ian McKellen has some sage wisdom for the next generation of gays. And, spoiler alert: his advice is totally brilliant.
Sir Ian McKellen, star of Lord of The Rings, The Hobbit, and X Men films, was in India for the first Kashish Mumbai International Queer Film Festival. McKellen also spent time in Mumbai to launch the BFI Shakespeare on Film package in India, a global tour of Shakespeare on screen to mark the 400 year anniversary of Shakespeare's death. The trip also happened to fall on the 77th birthday of the star of film and stage.
While in town to promote queer film and the love of The Bard, McKellen took time to speak with Parmesh Shahani of Godrej India Culture Lab. The actor had illuminating thoughts on a variety of topics affecting the younger generation of LGBTs. Poignant and unguarded in his lengthy talk with Shahani, the actor dropped some unforgettable truth bombs that Buzzfeed LGBT was kind enough to curate.
Here are the top gems Sir McKellen shared on his personal stake in fighting for gay rights, the positivity of coming out to one's family, and how being out changed his entire approach to his craft.
His take on the importance of LGBT activism: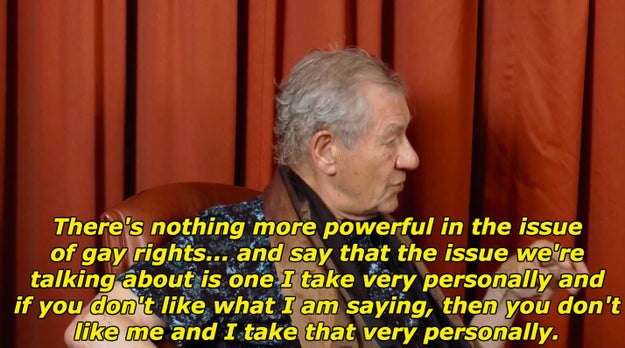 Reflections on the joys of coming out and it's effects on your family: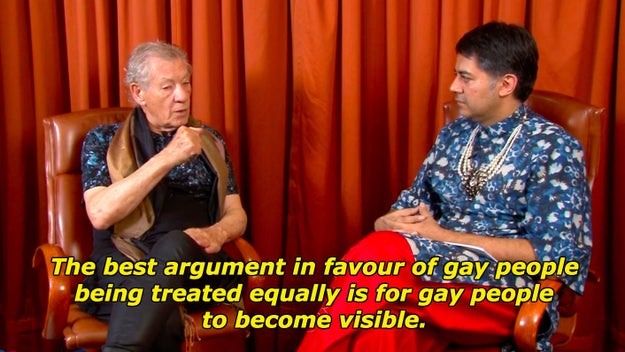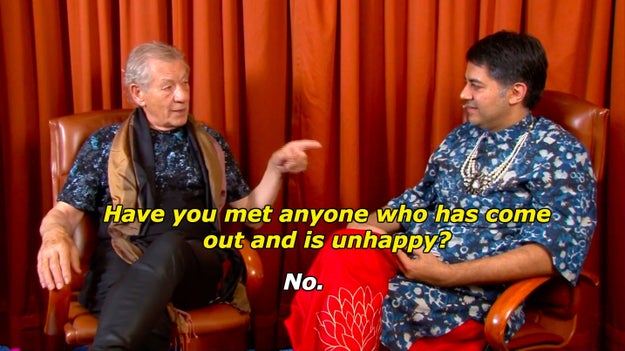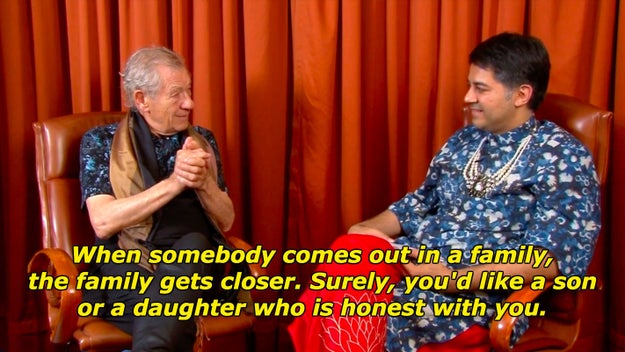 And, how being honest about his sexuality revolutionized his performances: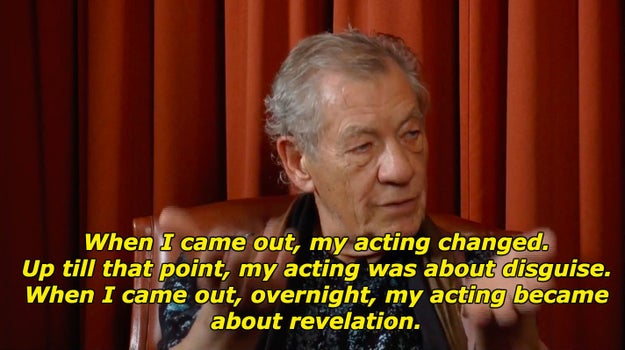 You can watch McKellen's full interview with Shahani on YouTube here. And check out more totally awesome advice and tips from McKellen to save and share in this Buzzfeed post.
Never forget how awesome of a role model Sir Ian McKellen is.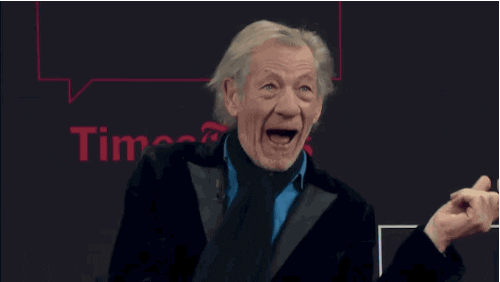 To find out more about the BFI Shakespeare on Film project, visit www.shakespearelives.org.
Check out the striking star as Cogsworth in the upcoming adaptation of Beauty and The Beast.